Main active ingredient Redensyl®
Redensyl® is the main active ingredient in Panthrix® and is the result of well-founded stem cell science and many years of research.
What is Redensyl®
Redensyl® is a patented molecular complex of:
- Dihydroquercetin-Glucosid
- Epigallocatechingallat-Glucosid
- amino acid glycine
- trace element zinc
In 2014, a specialist jury awarded Redensyl® the Silver Award for innovative active ingredients.
It soothes the scalp and can have an anti-inflammatory effect. The patented molecular complex stimulates blood circulation. The hair follicles are thus supplied with nutrients and vitamins. It stimulates and strengthens the stem cells of the hair follicles and promotes their proliferation.


Safe to use. Without negative effects on hormone balance, heartbeat and body weight.
This is how Redensyl® promotes hair growth
The scalp is soothed so that the other molecules can work optimally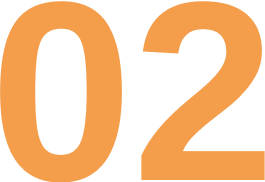 Stem cells are reactivated. They migrate into the deeper layers of the skin to form a new matrix there
Cells are stimulated and the formation of new hair fibers is stimulated
Zinc and glycine nourish the matrix and promote hair growth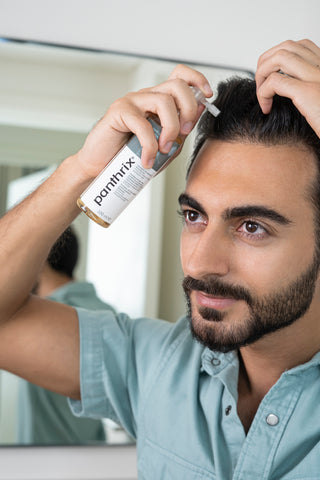 Efficacy clinically proven
A clinical study* confirms that the main active ingredient Redensyl® can counteract hereditary hair loss (alopecia) and thinning hair very well.
- 2x better results than Minoxidil
over 28,000 new hairs
- 29% more hair density in the anagen growth phase
- 9% more hair in the anagen growth phase
- +10,000 to over +28,000 new hair fibers after using Redensyl for 3 months
* clinical study on the effectiveness of Redensyl®, Induchem AG 2014
Very well tolerated
Redensyl® is gentle on the scalp, soothes. Without any negative effect on the hormonal balance.
Patented active ingredient
Redensyl is very well tolerated and, according to clinical studies, improves hair growth twice as effectively as Minoxidil.
hormone free
The Panthrix serum supports hair growth - without hormones.
Swiss Formula
Our main active ingredient has been developed in Switzerland according to the highest standards.
The Panthrix® formula
Our formulation complement other ingredients that are known for their hair growth-promoting and caring properties. Developed and manufactured in Germany.
Caffeine
Caffeine is one of the world's most well-known stimulants. It can promote blood circulation and boost natural, healthy hair growth
Keratin
Keratin is an endogenous protein and the basic building block of your hair. It can help to rebuild stressed, damaged hair fibers
Niacinamide
Niacinamide is a form of vitamin B3. It plays an important role in metabolism and cell health, can dilate blood vessels and promote nutrient uptake by hair follicles
Panthenol
Panthenol, a derivative of vitamin B5, contributes to hair health, soothes, regenerates, improves the condition of hair fibers and intensely moisturizes
Menthol
Menthol supports the scalp in a cooling and invigorating way. The mint extract is known for its antibacterial properties and promotes blood circulation