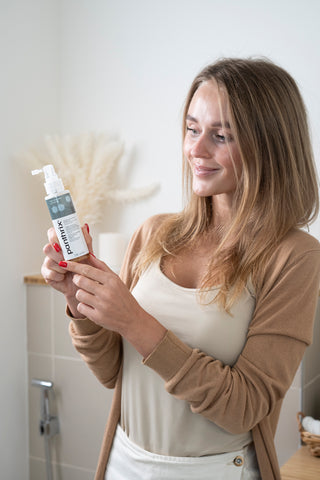 Positive results
Everyone's hair and skin needs are different. If you've struggled with thinning hair, you probably know that finding a hair growth remedy that works can be difficult and tedious.

During the recommended 150 day treatment time, Panthrix users can achieve stronger, healthier hair. The effect of Panthrix can vary due to various individual factors such as hair composition or genetic factors of the scalp. We are aware of that.

That's why we give you a satisfaction guarantee when you buy something in the Panthrix shop. We want to make sure you get 100% of your money back if you don't see positive results after the recommended 150 day treatment period.

So you can try out completely risk-free whether Panthrix suits you and your hair.
How does the guarantee work?
In order to take advantage of the 150-day satisfaction guarantee, please consider the following:
How do you document the application?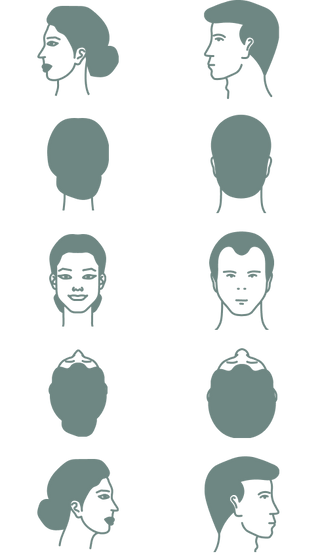 01 Before the first treatment, take a before photo of the area of skin that you want to treat with Panthrix, such as a receding hairline or a light spot on the back of your head
02 Use three bottles of Panthrix. Use the hair growth serum twice a day as recommended. A 100ml bottle lasts about 50 days.
03 Use the hair wax serum daily and as directed for at least 150 days. You can find the instructions directly on the product or on the Panthrix.Typography website
04 Every month you document the position with a photo and record the progress visually. Notes: Photos should be of similar angle, same hairstyle and clear, not blurry.
05 If you don't see visible positive results after the prescribed 150 days, you send us the photos. You submit the documented photos in chronological order with a date stamp.
06 Please provide a brief description of your personal use. For example, if days were missed or if other cosmetics were used at the same time so we can better understand usage. This information helps us to further develop and continuously improve Panthrix.
150 days money back guarantee
Low risk | High chance of success
The 150-day money back guarantee will only be extended after the 150-day application mark has been extended.

It is only valid for three packs of Panthrix. Any claims made prior to 150 days will be ineligible. The hair growth serum is not intended for late-stage hair loss, scarring alopecia or acute autoimmune diseases. Therefore, our guarantee does not apply to any of these forms. Feel free to contact our customer service if you are affected by any of these issues or if you are not sure whether Panthrix is right for you.

For more questions about other forms of refunds, see the Delivery and Returns Policies or the Terms and Conditions.